Nebosh Process Safety management is significant to manage risks in high hazard industries.

Nebosh Process Safety Management
NEBOSH has joined forces with Great Britains Health and Safety Regulator, the Health and Safety Executive (HSE) to develop a new Nebosh process safety management qualification specifically for process industries. Nebosh PSM course helps you to study the risks associated with processes.
A blend of engineering and management skills is Nebosh process safety management.
It focuses on the prevention of catastrophic accidents and near misses associated with loss of containment of energy or dangerous substances such as chemicals and hydrocarbons.
Nebosh PSM course provides Knowledge and understanding of process safety Management, so that the risk is managed effectively, having a qualified person in the process industry creates a safe workplace. To study Nebosh PSM course in India contact us. 

Entry Requirements
Course Content
Assessment
Schedule
Fees
Instructors
FAQs
Entry Requirements
What are the Nebosh Process Safety Management entry requirements?
There are no specific entry requirements for this Nebosh PSM course. However, the learners are required to have underpinning knowledge of health and safety issues at workplace, which can be gained from other health and safety qualification from various awarding bodies. 
Minimum Standard of English Required
NEBOSH urges that students will need to get a minimum standard of English for many NEBOSH classes. Learners must have the ability to comprehend and understand the concepts in the program content and take examinations. 
Check your LSRW Communication Skills. 
Course Content
Assessment
Schedule
Fees
Instructors
FAQs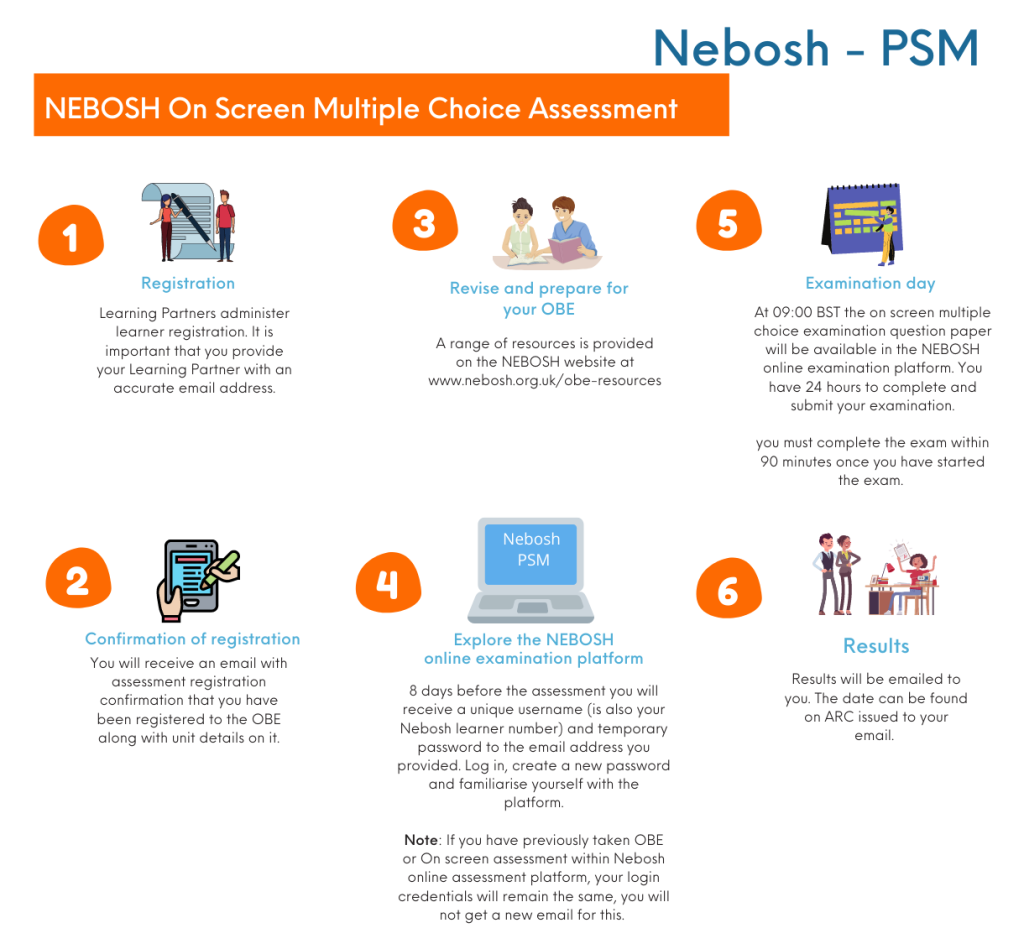 Nebosh PSM Course – Proctorio System Requirements.
The assessment cannot be accessed using smart devices due to online proctoring system requirements. 
It is strongly recommended to check your computer/laptop devices that they meet the online proctoring requirements set by proctoring service provider. 
Please click the link for more details – Proctorio.